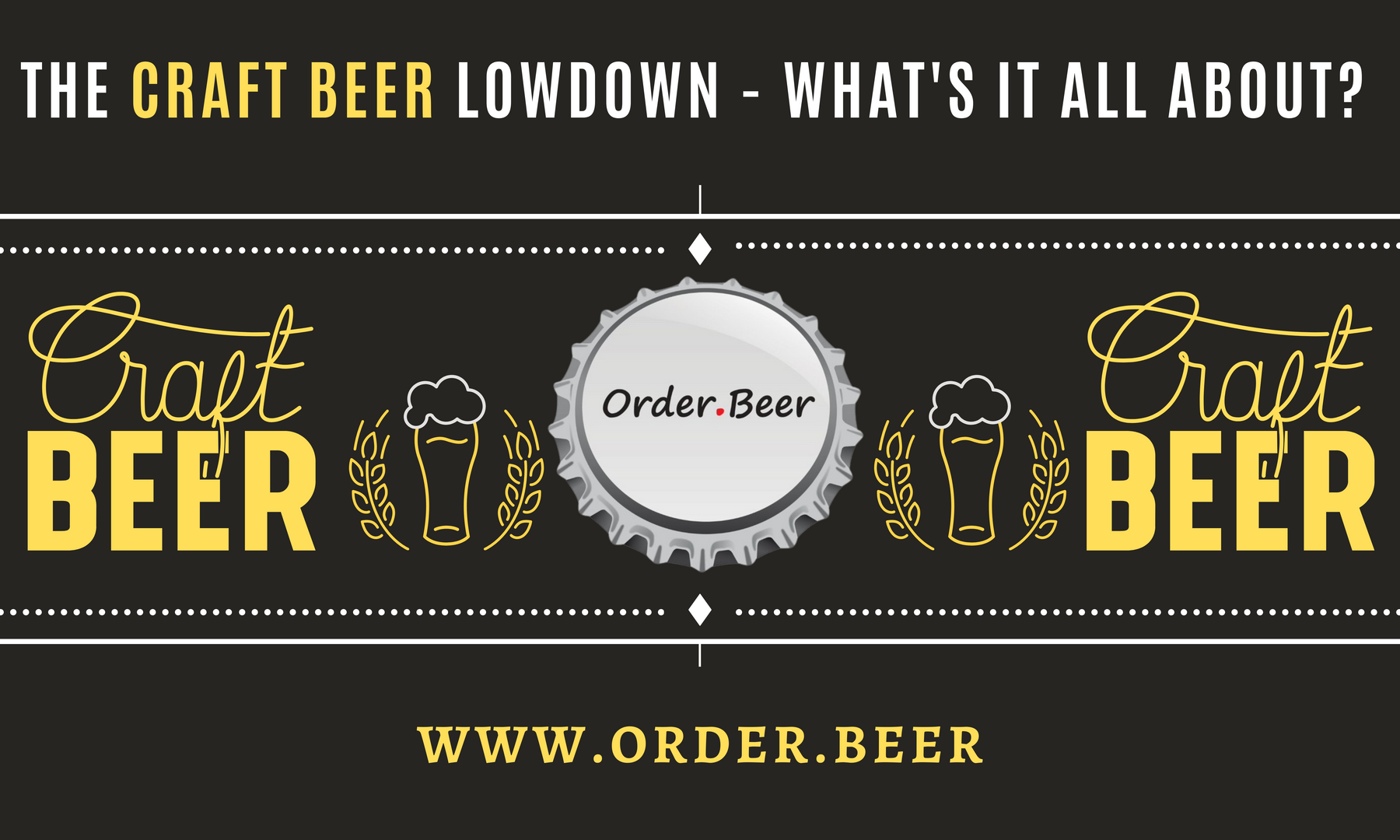 The Craft Beer Lowdown - What's it all about?
Craft Beer is individually brewed batches of beer, all made with the finest of ingredients, care, skill and knowledge of the process. Experimenting with different styles allows craft brewers to be versatile in style, free-thinking and innovative.
The craft brewing scene has become extremely innovative over the past few years, there is something for everyone's taste. New exciting breweries are opening weekly, making all breweries pay attention and continue to strive to improve the quality of what they are doing
In the UK, craft beer is seen as being at the forefront of creativity, constantly evolving, experimenting. There's no 'rule book' as such for craft beer, though there are some product and design cues that denote craft beer to consumers:
Size of brewery – small batch / microbreweries / local (increasingly craft is becoming more mainstream and so the size of brewery is becoming less of a defining factor)
Taste – known for bolder, hoppier and more experimental flavours – types and flavours include: Sours, IPA, stouts and porters, pale ale and adventurous combination hybrids
Serve – 330ml cans and bottles alongside larger pours. Part of the reason for the smaller serves is the tendency for craft beer to have a higher ABV than other types
Branding – lack of traditional design cues, more adventurous and artistic can and bottle label designs using bright and eye-catching colours and artwork.
Where did craft beer originate from?
While the UK and Europe have witnessed small, independent breweries grow over the past decade, you can link the roots of the craft beer movement back to 1970s America. It was a decade of radical change. Against a backdrop of women's rights, gay rights and environmental movements, the Watergate scandal and the Vietnam War, small breweries on the West Coast were fermenting a rebellion of their own against staid, traditional beer from Europe.  The 70s saw the birth of the microbrewery in the US, rethinking European beer recipes with innovative flavours and techniques to create bold, punchy brews. The era pushed in a renaissance in brewing innovation and experimentation, which quickly spread back across the Atlantic to Europe.
So,what makes a craft beer a craft beer?
It's not as straight forward as you may think in the UK, but there are some craft beer traits that set it apart from run-of-the-mill mass-produced beers, which include:
Small scale breweries – craft breweries in the UK generally produce fewer than 5m litres of beer – equivalent to 30,000 barrels – and don't have access to the same scale of production and distribution of large brewers.  
Independent – craft brewers are fiercely independent. Often started by a couple of mates with a passion for brewing, small craft breweries are usually at least 75% independently owned.
Authentic – craft brewing uses traditional, time-honoured brewing methods. It avoids some of the murky practices of modern, mass-produced beer, including using additives such as corn or rice.
Community Led – Craft breweries tend to spring up in all sorts of different places but have their roots firmly planted in the local community bringing people together socially
Provenance – Craft beer is about transparency. A refreshing change from mass-produced beer assembly lines in automated factories, craft brewers are open about the techniques they use and enjoy detailing the hops added to enhance flavour and the taste notes you can expect.
Innovation and Creativity – With an emphasis on taste and new takes on old recipes, flavour notes are vast. The craft doesn't end with what's inside the beer can or bottle. Artistic designs transform tins of beer into art forms, adding genuine character and energy to each brew poured.
Craft Beer Selections from Order.Beer
The Cantastic Selection - 24 Cans of Craft Beer to Share and Enjoy - just click on the image fo full details 
The Yeastie Boys Craft Beer Selection - 12 or 24 can mixed boxes - click on the image for full details
Dark Beer Selection (Stouts and Porters) - 12 bottles - click on image for more details
The Serious Brewing Selection - 12 bottles (same or mixed) - click on image for full details